Description
Why should you use Isomaltulose?
You use the Pro Sport Fruits for an extra layer of energy, not for a short-term boost, because our Pro Energy gels are much more suitable for that. Isomaltulose is a sugar that occurs naturally in small amounts in honey and beet sugar juice. The combination consists of glucose and fructose but is absorbed into our body much more gradually through a more rigid bond.
This results in a lower glycemic response (slower and lower rise in blood sugar = no energy loss) and a more controlled release of energy in your body. Moreover, scientific research has shown that isomaltulose promotes fat burning, which is a nice bonus!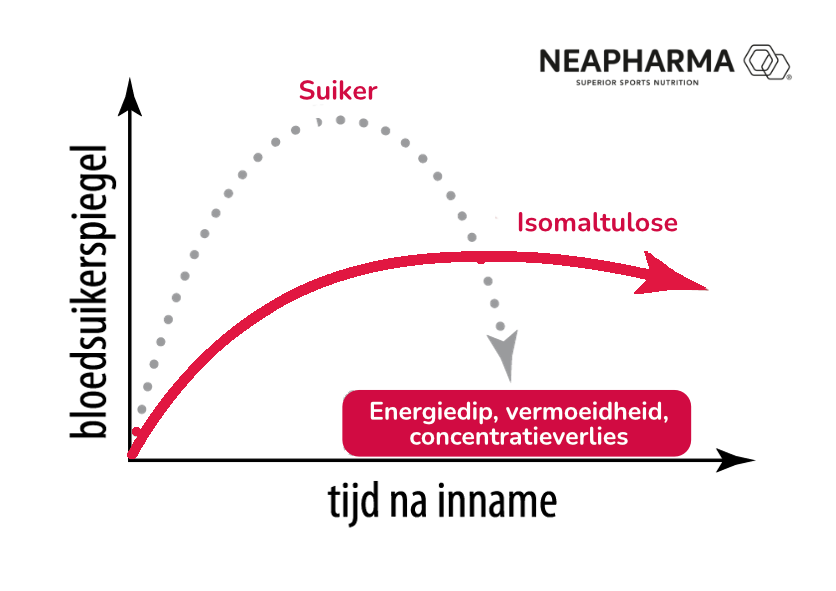 How to use?
You use the Pro Sport Fruit to smartly build your carbohydrate intake during exercise. Thanks to the 20gr carbohydrates per bar, you can easily count how many Pro Energy fruits you want to use in combination with the Pro Isotonic or Pro Energy bar. With normal efforts you want to absorb 75 grams of carbohydrates per hour, with major efforts you take 90 to 100 carbohydrates per hour.
This Pro Energy fruit is very low in fat, protein and fiber content and is very easy to digest. This composition allows the maximum absorption of up to 100g carbohydrates per hour.