Mission
Neapharma is on a mission to help athletes push beyond their limits, amaze themselves and take on amazing challenges.
We do this by developing Sports Nutrition of the highest quality. To do this, we use the latest scientific insights and our own professional sports experience to create products with demonstrable results without any compromise. Here you will find sports nutrition that is made 100% for and by athletes.
🚀 On a mission
Proud to be 100%  🇧🇪  !
From development and production to distribution of our products!
Bold products, without compromise
We use ultra-high concentrations of key ingredients of the highest quality for improved performance that you can feel. NO COMPROMISE – no matter the cost! The most important ingredients are absorbed first, in the correct ratio for maximum effect.
We do not add any additional acids or flavorings, making all our products pH neutral, for max impact without stressing sensitive stomachs or intestines.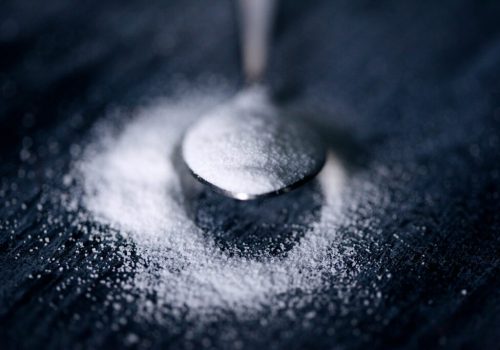 Scientific, without the fluff
Quality comes at a price. That is why companies often save on active ingredients. But not us! Our products always put athletes, along with their health and challenges, first!
Our products are developed purely based on what you really need as an athlete to be at your very best. The concentrations of carbohydrates, proteins, minerals and vitamins correspond to the maximum absorbable amount (per hour), so you are always guaranteed optimal support for your body.
Anti-Doping Charter
All our products are tested for banned substances such as anabolic steroids, corticoids, tetra-hydro-gestrinone (THG), nandrolone and MDMA (ecstasy), and so on. For this, we work together with LGC – a World Anti-Doping Agency approved lab. They are capable of detecting steroids up to 10ng/g and other stimulants up to 100ng/g. In collaboration with international athletes, we have been doing this for several years now.
How it began: 2015
The sports nutrition supplement industry is one where half-truths are often told to sell products that are a compromise between what is needed and what really works. As athletes work so incredibly hard at their sport, we felt they deserved the best support and respect for their efforts. Hence, this is why we started making our own products.
With our background knowledge as sports scientist and sports nutritionist, combined with much research and experience with our own professional athletes that we coach, we came up with our first "showstopper": the ultimate recovery recipe – the Neapharma Pro Elite Recovery. An immediate hit!
The mix between their experience and our scientific knowledge resulted in one successful, unbeatable whole. Our own sport experience plays a part in this too. We immediately understood what top athletes needed.
2016: Product addition development
While building on the success of our first product, the Pro Elite Recovery shake, we began developing a full sports nutrition range around this. Throughout each product development, we held strongly to our mission and philosophy – to create top quality, safe products with demonstrable results without any compromise – including cost. The athlete comes first. We also worked on setting up an optimal business operation.
2017: Full product line, first professional cycling team
Simultaneously with introducing our full product line, we began to work with the Belgian continental team 'Veranda Willems' which immediately excelled at the Pro-tour level. Riders such as Timothy Dupont, Dimitri Claeys, Dominique Cornu and the entire team enjoyed an absolute top year, culminating in 9th place in the World Team Time Trial Championships. Together with Performance Manager Kristof De Kegel, Neapharma worked closely together with all the riders to further improve all the products.
2018: Wout Van Aert and Stijn De Volder give us THE best Recovery shake
Wout Van Aert joined the Veranda Willems Crelan team and became a true ambassador for us. Wout is a rider who always drinks his recovery shake immediately after the finish, as he totally gets the value of quality sports nutrition. Together with Wout, we further improved the composition of the Pro-Elite Recovery so it is absorbed even faster, contains fewer calories and retains less fluid in the body. 2018 was a top year where we had the opportunity to also work closely with Stijn De Volder, Stijn Steels and Kai Reus.
2019-2020: Van der Poel's star-studded team
Just when we thought it couldn't get any crazier with getting to enjoy our unique collaboration with Wout Van Aert, his team's Performance Manager (and our product developer) moved to Mathieu van der Poel's team. There we got to work with toppers such as 1x World Champion Ceylin Alvarado, 3x World Champion Sanne Cant, Mathieu and David van der Poel and the entire Corendon team.
While working with Wout, he became world champion. The same thing happened with Sanne Cant and Mathieu van der Poel, in fact! We became "The Brand of the Champions". The World Champions, that is. Oh, and Ceylin Alvarado became European Champion after joining us!
2021: Rebranding and giant updates
In the meantime, our products have become top notch thanks to the close collaboration of various athletes. But you won't see Neapharma resting on its laurels for one second! In 2021, we started working on the rebranding so that our powerful products also look just as good as they perform. We designed a completely new website and new packaging. We also took the time to process all our feedback to fully review each product and make new updates, where applicable.
2022: Stepping into our uniqueness
What makes us unique in the Sports Nutrition industry is our NO COMPROMISE approach that we take with everything from our extremely high-quality products to their processing and distribution. So, in order to put all focus on this, we made the conscious decision not to sponsor a cycling team this year. Instead, we will redirect these resources towards further developing new products and increasing the efficacy of our operations and distribution. Our rebranding was our first step forward in this re-direction.
In the meantime, Wout and Mathieu continue to tear it up out there…and we remain the brand of champions!
👋 Nice to meet you
With craftsmanship and passion 🇧🇪
Kristof De Kegel
Performance Manager at Alpecin-FENIX Cycling Team
"Every product has its scientific basis and it's my job to work closely with our athletes to optimize the products. Our athletes take a test several times a year, which helps to analyze the impact of certain products."
Olivier Van Baeveghem
Operations manager
Co-founder of Neapharma. Remains active as a Marketing Consultant for various companies. As a former youth cyclist, after several professional challenges, it feels like a "homecoming" to operationally manage Neapharma and keep everything running smoothly.
Kjell De Potter
Scientist and the sportiest of the three
With a bachelor's degree in nutrition and dietetics, he is now a fixture among sports dietitians for top athletes and a trusted force in a number of professional teams. Every formula is tailor-made and well balanced, exactly like himself. After racing as a youth, the cycling bug again reappeared a few years ago and he's back at it again on the amateur circuit. With 20+ victories per year, he is not only quite active but successful as well!